About Us
Power Precision designs and builds electrical equipment and systems for safe, reliable supply electricity.
At Power Precision we follow the "B Corporation" strategy to develop business that also benefits the environment, communities, employees and customers.
Our equipment and systems are used for wind energy, industry and any facilities generating, consuming or controlling electrical energy.
Our staff includes engineers, technologists, technicians and electricians to provide a range of products and services associated with electrical power and control systems.
We combine our experience and expertise with innovation to provide products and solutions that meet our customers changing needs.
We are proud to show some of our relationships and certifications below.
Memberships and Associations
Power Precision takes pride in membership or association with a variety of organizations across multiple disciplines.
Pabineau First Nation - MoU for Joint Ventures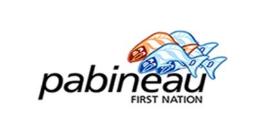 Licenses and Certifications
Engineering
Power Precision follows engineering standards, regulations and codes of conduct and provides licensed engineering services in New Brunswick, Nova Scotia, Newfoundland and Labrador.
Test Equipment
10 KV Megger Insulation Testers
Low Resistance Meters
70KV High Pot Tester
Relay Test Sets
Earth Resistance Meters
100 000 Amp High Current Test Set
Transformer Turns Ratio Test Set
Transformer Winding Resistance Tester
Three-Phase Power Quality Analyzer
Thermal Imaging Camera