Breakers and Switchgear Medium Voltage - 1 KV and above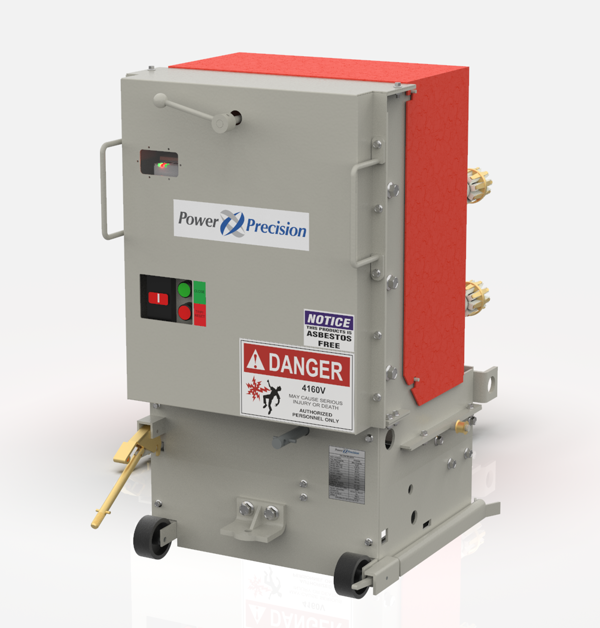 Safety and reliability solutions for switchgear.
Reduce arc flash energy with HIGH SPEED vacuum circuit breaker replacements from Power Precision that open within 20 ms.
High speed vacuum breakers are built to roll in to vintage switchgear. Upgrade 1 breaker at a time or all breakers in the lineup on a maintenance outage.
Don't waste money on buying and installing heavy steel arc resistant enclosures. Use high speed breakers to interrupt the energy.
Vacuum circuit breaker replacements include:
- high speed electrical operating mechanism, 20 ms opening, 28 ms breaking time
- more reliability with minimal moving parts
- less impact than spring storage mechanisms
- no charging motors
- 30,000 CO operations
- vacuum enclosed contacts and insulated conductors
- lighter weight
- no asbestos
Improve the safety and extend the life of your switchgear.

- Install new vacuum breakers
- Install new arc sensing relays with arc flash reduction features
- Insulate bus and live components
- Add automatic breaker racking devices controlled remotely, outside the arc flash boundary
- Regular maintenance and testing as per manufacturer and CSA electrical safety standards