Portable Unit Substations - Mining Substations
View these specific products below in our
Online Store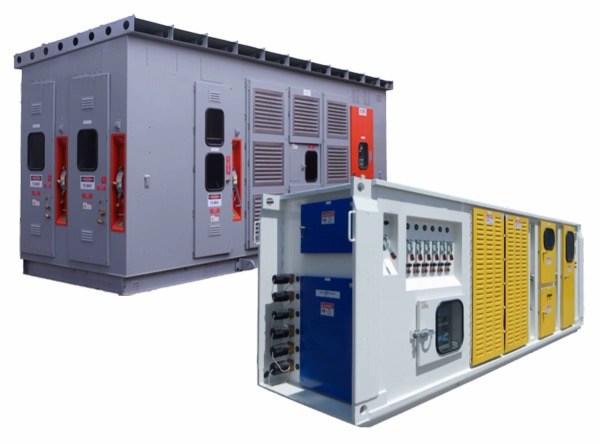 At Power Precision we design, supply and service Portable Unit Substations including:
Underground Mining Substations
Surface Mining Portable Substations
Distributed Generator Substations
Substations are custom designed for the application.
Many arc flash and electrical safety features are available
Deadfront vacuum breakers on incoming supply
Vacuum contactors and remote controls for energizing feeder circuits
Separate main breaker compartment to lower arc flash energy in feeder breaker compartment
Remote operator handles to operate and lock breakers outside the enclosure
High resistance grounded neutral with resistor failure detection
Ground fault and ground check monitors on feeder circuits for mining applications
LED phase voltage indicators on 600 V outlets and 5 KV bus
Fiber arc flash detection
High speed differential protection relays
Touch screen interfaces or pushbuttons for controls
Separate compartments for various levels of isolation
Analysis and design to meet reduced arc flash energy requirements
Substation enclosures and component layouts are engineered using 3D modelling.
Existing substations can be modernized with vacuum technology, arc flash detection and other features to improve safety, reliability and remote control.
Power Precision is also the authorized distributor of Adria substations in Atlantic Canada.